What is a Smile Makeover?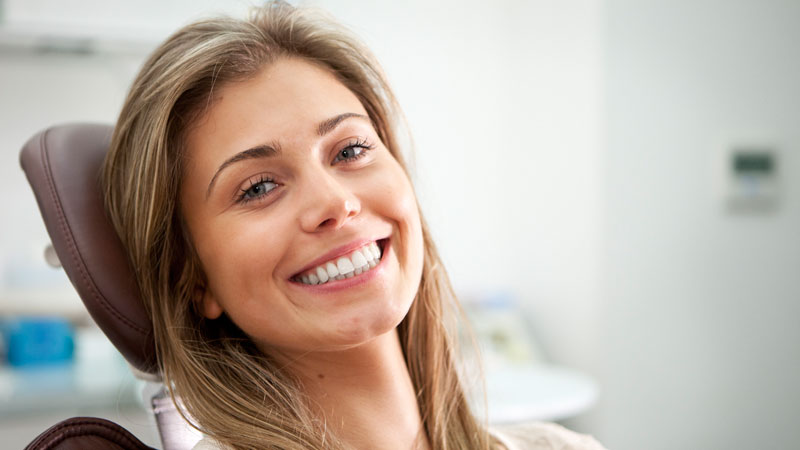 It is a famous saying, "Life is short, so smile while you still have teeth," but what if you lack that aesthetical set of teeth? A smile is a magical movement of teeth and lips that expresses an array of emotions and leaves an imprint on hearts. Since the antiquated era, the beauty of a smile has existed; Phoenicians (app 800 BC) and Etruscans (app 900 BC) entirely modeled animal tusks to mimic the appearance, construction, and tone of natural teeth.
Thanks to Pierre Fauchard (1678–1761) of France, who took the lead in modernizing and promoting dentistry and reshaping teeth. Today we can discover reconstruction surgeries of jaws and additional treatments to beautify our smiles. A smile is a functional cure to make teeth appear healthier, brighter, and aligned.
An In-depth About Smile Makeover
A smile makeover is a cosmetic dentistry method that elevates the look of your teeth by improving the gums and jaws. The process of smile makeover is carried out by following a series of dentistry actions, making it super important to choose the right dental expert to prevent any serious problem.
Smile makeover comes under cosmetic dentistry, which solely focuses on the appearance of your teeth and gums. On the contrary, general dentistry provides preventive treatments for tooth decay, toothaches, and gum disease.
We are equipped with expert dental professionals who specialize in cosmetic dentistry to provide you with guaranteed results. As you chose to be our patient, we will start the process with a thorough assessment of your jaw, gum base, and teeth utilizing a blend of optical and x-ray and create your teeth' prototypes. Our procedure is easy and pain-free to give you a smile that you are longing for.
Principles of Smile Makeover
Just like everything in the world follows a set of principles, the same is the case with a smile makeover. The principles employed for a smile makeover are termed smile design and modifies the esthetic result of your smile.
Facial Features
As every individual exhibits' distinctive facial muscular features, the principles of utilizing corrective surgery vary from person to person. Our experts carefully examine the facial structure by using detailed photographic analysis. Also, we take note of lip movement as you smile, speak, or laugh. With such analysis, we further go with the procedure. Gingival (Gum) Edifice
Your smile design cannot be accomplished without your gums' healthier appearance. The most common gingival-based issues that affect your smile are excessive gingival display (gummy smile), inflammation, uneven gum contours, and exposed root surfaces are expected. We help you in getting the smile that you dream of by providing treatments for gingival esthetics problems.
Micro Dental Problems
We all have some scars and coloration on our teeth that destroy the appearance of our smile. These imperfections are more evident in daylight and under the sun. The excellent recreation is one with features almost echoing those of actual teeth. Everybody appears with a unique set of teeth; mimicking them makes us better cosmetic dentists. Our experts do not take the minor dental flaws as insignificant, but we take care of these things in detail.
Macro Dental Problems
For successful restorative care and smile makeover, cosmetic dentists monitor the dimensions between tissue landmarks, facial traits, and front teeth. We understand the importance of your beautiful smile and work in a collaboration of cosmetic dentists and dental lab specialists who consolidate their professional and aesthetic knowledge to make a natural occurrence of your teeth. This procedure will help your teeth get the perfect shape, structure, and size, leading to a breathtaking smile. Components of a Smile
Your smile is a result of various factors that are taken under consideration while performing a smile makeover. Cosmetic surgeons use specific rules, tools, and approaches to evaluate teeth and gum conditions to select the most beneficial therapeutic methods to improve and intensify your smile.
Smile Components Include
Lips
Lips are the main element that represents your smile by exposing your teeth and gums. Our specialist carefully identifies the areas of this component to correct the shape by making them fuller or symmetric.
The ideal esthetics requires your facial features to be lined up with your teeth and lips lines. Your lips draw an imaginary outline in the corners of your mouth as you smile.
Youthful image is attained when the amount of upper front tooth (maxillary anterior) can be easily shown also if the front upper teeth are filled 75 to 100 percent of the gap connecting your lower and upper lips in a full smirk.
Midline
Every smile design comes with the starting point, which is considered a facial midline. For analyzing the symmetry of the midline, an imaginary line is perceived between the front two upper teeth. This facial midline should occur in the middle of your face for an ideal smile. Walk to us and let our skilled cosmetic dentists perfect your imperfect midline to make you chuckle like the happiest child.
Smile Line
The smile occurs by the top area of your lower lip. If the corners of your teeth are showcasing as you smile, then it will be considered an ideal esthetic. If your smile line needs any enhancement, we will start the procedure by designing its curvature or contour. Our experts will also define the limit of your fresh restorations.
Teeth
Without teeth, we cannot smile but having a set of beautiful, unstained, and evenly spaced set denticulation is what makes you appear confident and starling. For a perfect smile, your top teeth should be exhibited in a proper alignment to your gums.
Sadly, not every one of us is endowed with an ideal set of teeth, and that is where our assistance arrives. Whether your teeth and gums require minor cleaning or a major reconstructive procedure, our experienced dentists ensure to provide you with a smile to die for.
"If you have more cavities than you have teeth, then you've led a 'sweet' life." – Stanley Victor Paskavich.
Let us Make you Smile!
Smile is the weapon to conquer hearts, and there is nothing wrong with having minor dental imperfections. However, if smiling is becoming a cause of awkwardness rather than happiness, it signifies taking action now and visiting the team of professional cosmetic dentists.
To give you an ideal smile, we make sure to analyze every additional element that will complement your appearance such as, skin tone, facial structure and features, hair color, and the dimensions, tint, and ailment of your teeth, gum tissue, and jaw.
Our cosmetic dentists work with the collaboration of researchers, evaluators, surgeons, and other dental experts to make you smile the way you want. Moreover, we keep track of follow-ups and ensure that our valued clients are smiling enough.
Keep smiling and let us aid you whenever you need a piece of expert advice.
Please login to publish a comment.
Comments (0)