The Advantages of Laser Dentistry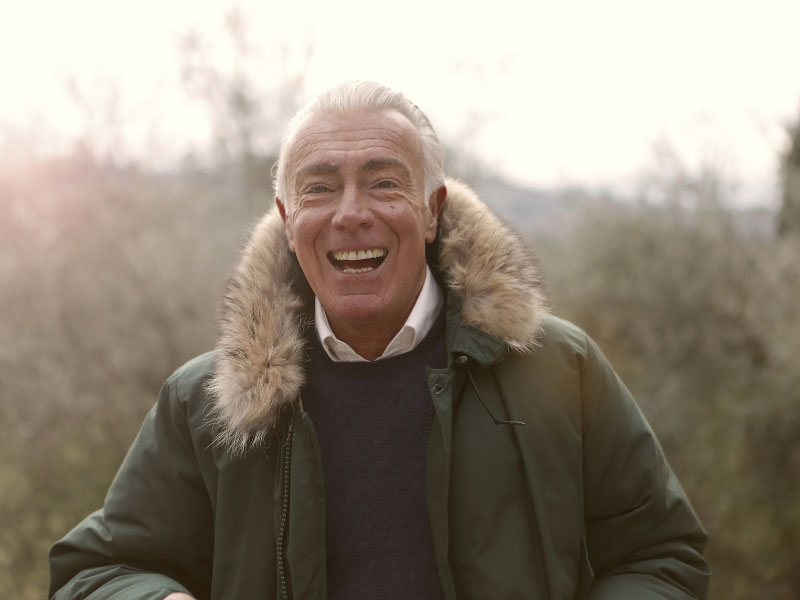 In terms of dental care, our Shoreline dentist, Dr. Eric Yao, is always on the lookout for better ways of offering patients the best dentistry in Shoreline, WA. One way our team does this is through laser dentistry.
Although lasers have been utilized in dentistry since the 1990's they have absolutely been improved and enhanced to deal with an increasing number of problems and to offer some incredible smile benefits all along the way. Laser dentistry involves two different categories: Hard tissue and soft tissue applications.
Hard-tissue laser: Such lasers are very effective at having the ability to cut through enamel precisely, which makes them the perfect solution for accurately removing bone and teeth. That includes all things from shaping teeth before getting dental crowns, as well as shaving down uneven teeth structure to correcting old fillings.
A few hard-tissue laser applications involve:
Treating teeth sensitivity (that seals the tooth's roots)
Teeth preparation for crowns and fillings
Removing and detecting cavities
Soft-tissue laser: Diode and YAG lasers are more appropriate for dealing with soft tissue issues like gum disease. For instance, carbon dioxide lasers have the ability to quickly and safely remove damaged tissue that is caused by periodontal disease all while keeping healthy tissue uninjured. Also, the laser has the ability to target blood vessels and nerves.
A few soft-tissue applications involve:
Removing tissue in order to treat sleep apnea
Extracting benign tumors
Cold sore treatment
Correcting congenital abnormalities and soft tissue defects
Dental crown lengthening
Reshaping gummy smiles
Laser Dentistry: What are the Benefits?
Our dentist in Shoreline has opted to use laser dentistry due to it offering some amazing and unique benefits over more traditional techniques. Because after all, our aim includes providing our patients a comfortable treatment every time. Below is a list of 7 advantages of laser dentistry:
With laser treatment, you're less likely to require sutures
Lasers are very precise; therefore, less healthy tissue must be extracted
Lasers are sterile, meaning there's less opportunity for infection
Anesthesia might not be needed
Less discomfort
Less post-surgical bleeding
Quicker healing time
Health Advantages of Laser Dentistry
Are you curious about pursuing this type of treatment on your next visit? Take a look at this more extensive and detailed list of 8 health benefits to expect!
Faster Recovery and Healing Times
Most traditional dental tools are very effective; however, some may lead to longer healing periods. On the flip side, laser dentistry expedites the process of healing in order for you to return to your life faster and in less pain than you initially expected.
Minimized Pain
Dr. Yao uses every resource to ensure that your trip to the dentist is as pain-free as it can possibly be; however, there are a few treatments that may leave you a bit uncomfortable. That's where laser dentistry actually shines. Without using hard, sharp dental tools, your treatment is going to be much more comfortable. As a matter of fact, you might not even need to use anesthesia, whatsoever!
Less Risk of Infection
Whether you are getting a filling, cleaning, or any other kind of treatment, metal dental tools may create tiny abrasions in the gums. The small open wound that results may raise your risk for infection. Laser dentistry doesn't aggravate your soft or hard tissue in the same manner. Instead, they'll actually sterilize the space they are precisely focused on. It helps eliminate the majority of the bacteria in that region. In turn, there is less infection risk.
Quieter Sessions
Studies show that over 60 percent of people around the world experience some type of dental phobia. Usually, that apprehension is triggered by the whirring noise of a drill they have come to dread. Those patients are going to be excited about how quiet and gentle laser dentistry can be. Rather than vibrating the plaque off your teeth, the laser instantly vaporizes it, all without the noise or pain of traditional treatment.
Amazing Precision
One main advantage of addressing your dental problems using a laser? There is a considerably lower risk of damaging the tissues surrounding the problematic area. That's because such treatments are very precise. Not only will it help decrease your discomfort level, but it also makes sure that all surrounding tissue will remain unbothered and untouched.
Less Bleeding
Inflamed, bleeding gums do not need to be a reality after a soft tissue dental session. If you are dreading your next treatment on your gums, instead, ask the dentist about laser dentistry. Lasers promote blood clotting and vastly decrease the quantity of bleeding you will experience once the treatment is finished.
Less Use of Stitches
As aforementioned, using a laser encourages the blood in the tissue to clot naturally on its own. Because of that, there's less need for dental stitches. That's welcoming news for anyone who has ever handled these uncomfortable, cumbersome, dissolvable sutures. Besides saving you pain and money, nixing the use of stitches also shortens your procedure time and gets you home quicker!
Perfect for People who have Sensitive Teeth
Are you extremely sensitive to even the most routine and basic dental procedures? About 1 in 8 people experience tooth sensitivity. As a matter of fact, some folk's teeth are so sensitive that it hurts when they brush their teeth! If that's you, laser dentistry should be a no-brainer! Not only will it decrease discomfort for all patients, but it is especially advantageous for the ones who have problems with tooth sensitivity.
Ask about our Laser Dentistry today!
Now that you're more familiar with the multiple health benefits that laser dentistry may provide, are you curious about learning more information on how it works? If the answer is yes, our team encourages you to contact us today! We are specialists in several different types of cosmetic dentistry and general dentistry, and we're able to help you figure out how laser dentistry will improve your dental experience.
Do you have any questions about receiving laser dentistry in Shoreline, WA? Do you want to speak with us about the types of dental services we provide? Then contact the office of Dr. Eric Yao, the best Shoreline dentist, right away to book an appointment.
Please login to publish a comment.
Comments (0)