Questions to Ask Your Dentist at Your First Appointment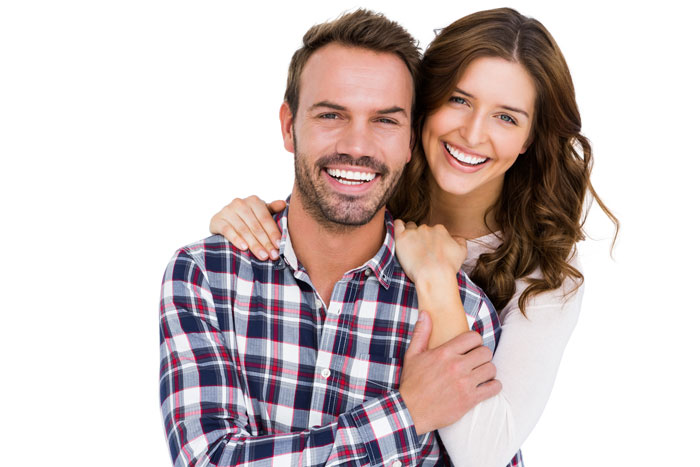 Selecting a new dentist and a new dental practice is an important decision, as hopefully if you make the right choice, you will see your dentist for many years to come. When you choose a good dental practice, the dentist and staff will work hard at building a good relationship with you based on mutual trust and respect. It's important that you like your dentist and feel comfortable talking with their team.
Although hopefully, you will only need to see your dentist biannually for checkups and cleanings, you want to feel confident they will provide the highest standard of care when you need them. When you spend some time getting to know your dentist and your hygienist, you will find they can offer you some excellent advice that will help ensure your teeth and gums remain in great shape for years to come. Here are some of the questions you should ask your dentist during your first appointment.
1. Your Overall Mouth Health
During your first appointment, you will receive a comprehensive checkup, and our dentist, Dr. Eric Yao, will certainly tell you if there is anything amiss. However, there may be some things that you can do that can help improve your oral health. Many people underestimate the impact of diet on dental health, and sometimes even changing the times you eat certain foods and how frequently you consume them can make all the difference. If needed, we can provide additional advice to help you address any potential issues that could arise.
2. Your Overall Health and How It Affects Oral Health?
Your medical history is recorded at your first appointment and includes information about any medical conditions and medicines, as these could affect your oral health. We will review your medical health with you very carefully, and can discuss the possible implications for your oral health. For example, people with diabetes or who have other conditions affecting the immune system may benefit from additional dental care such as more frequent professional dental cleanings.
3. How Frequently Will You Need X-Rays?
When you first visit a dental practice, you will need a full set of dental x-rays. Here Eric S. Yao, DDS, MAGD, we use the very latest digital dental x-rays that significantly reduce exposure to radiation. After your initial set, we only take dental x-rays when necessary, and your oral health dictates the frequency. They are an excellent diagnostic tool and x-rays are required if you have a dental emergency.
4. The Type of Tools You Should Use
The range of toothpaste, toothbrushes, and dental floss available is pretty intimidating and often, people struggle to know which is best to use. We can certainly offer advice about the type of toothbrush to choose from, and we recommend a soft-bristled toothbrush that will clean your teeth thoroughly without damaging them. However, it's important to make sure the toothbrush has a small enough head to clean right at the back of your teeth, and some people have smaller mouths and may even benefit from using a child-size toothbrush. Often electric toothbrush heads are smaller and will easily reach right to the back of the mouth. We can help you select suitable toothpaste and dental floss or will suggest other tools like a water pik.
5. Questions about Any Recommended Procedures
If you do need any treatment, your dentist should provide you with a treatment plan detailing any procedures they recommend. Sometimes there may be more than one procedure available and which perhaps uses different materials or prostheses. A good dentist will explain each treatment carefully and will make sure you understand how it can help improve oral health or whether it provides purely cosmetic benefits. They will also discuss which treatments are urgent and those that can perhaps be delayed and, if so, for how long. Price is always an important factor, and you should get a complete breakdown of the costs. We take enormous care when explaining all treatments to patients as we want you to understand exactly how a procedure could benefit you and we always encourage questions. By providing you with all the knowledge needed, we can ensure you have control over your oral health. Dr. Katz adds that asking about procedures like Invisalign or other treatments you have heard about can also help you stay informed and know what options you have for dental treatments.
6. Is There Help for Nervous Patients?
Often, people seeking a new dentist might not have visited a dental practice for a while because of deep-seated dental fears or phobias. Choosing the right dental practice is crucial. It is best to ask if the practice has experience in treating nervous patients when you first contact them and how they could assist you. We have enormous experience in helping nervous patients and treat everyone with kindness and compassion. One treatment we offer is intravenous conscious sedation which can help extremely anxious patients or patients with special needs feel comfortable during dental procedures.
7. Are Other Advanced Treatments Available?
Most times, you will probably only require preventative care, but when you do need or desire other treatments, it is preferable to have them in a dental office where you already feel comfortable and trust the dentist and staff to look after you. Some dental offices only offer a limited choice of general dental treatments and will refer patients requiring more complex care. Often this means visiting new dental offices that may be inconveniently located and increasing stress levels. Here at Eric S. Yao, DDS, MAGD, we provide a range of more advanced treatments including oral appliance therapy for snoring and sleep apnea, adult orthodontics and dental implants, and oral surgery. Gum disease is unfortunately common, and we use state of the art dental laser therapy to gently treat and eliminate more of the bacteria responsible for gum disease.
Many common oral diseases are preventable with the right ongoing professional dental care combined with an excellent oral care routine at home. We work closely with every patient and devise a custom preventative dental care plan designed to restore and maintain oral health more easily. You can get all or most of the services you are ever likely to require from a dental team dedicated to your oral health.
Please login to publish a comment.
Comments (0)