How To Treat Gum Disease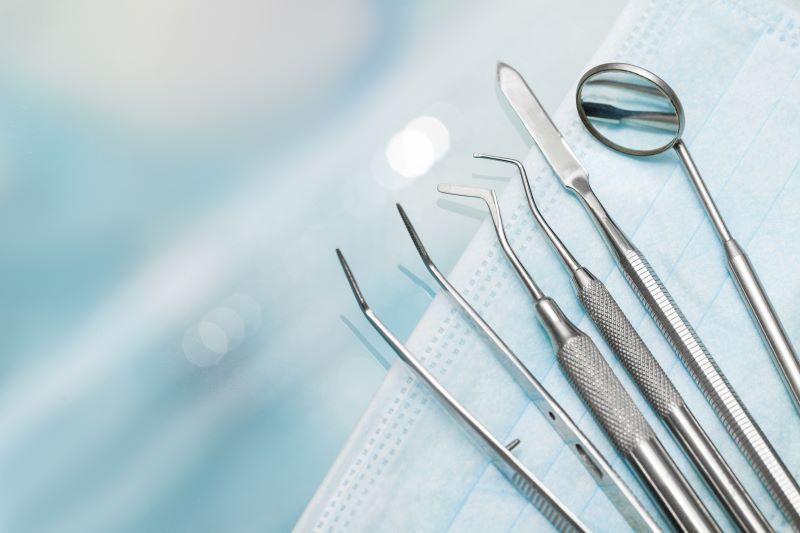 Have you recently seen a speck of blood in your sink while brushing your teeth? Gum disease can cause bleeding, which is one of the early indicators of the condition.
Gingivitis is a relatively milder form of the disease. Only your gums are impacted when you have this. The periodontal infection can spread past the gingival margin and into the bone if left untreated. Then it progresses to periodontitis, a more dangerous form of gum disease.
Periodontitis and gingivitis have been linked to an increased risk of hypertension, cardiovascular disease, osteoporosis, pneumonia, and cancer. Your best bet to avoid an advanced disease is to catch it early. This is where we come in with the most effective gum disease treatments.
How Do We Treat Gum Diseases?
For our patients, we provide unrivaled gum disease treatments. Periodontitis therapy aims to clean the spaces around teeth properly and avoid harm to the surrounding bone. When you follow a daily practice of proper oral care, control health issues that may affect teeth and gums, stop smoking, and find a reputable dentist with a strong track record, you have the highest chance of successful treatment. Here are some of our top options for our clients.
Scale and Polish
We recommend having your teeth scaled and polished to eliminate plaque and tartar (hardened plaque) that can develop on your teeth. A dental hygienist does a "professional clean." Using special equipment, our dental team will clean plaque and tartar from your teeth and polish them to eliminate any blemishes or stains.
If you have a lot of tartar or plaque buildup or gingivitis, you may require more than one scale and polish. Scaling eliminates tartar and germs from the surfaces of your teeth and under your gum line. We employ various tools, such as a laser or an ultrasonic device, depending on your needs.
Root Planing
Root planing (debridement) may be necessary in some cases of gingivitis. This thorough cleaning behind the gums removes microorganisms from your teeth roots. Our periodontist may administer local anesthesia to numb the region before the procedure. After root planing, you may suffer some pain and distress for up to 48 hours.
Root planing mellows the root surfaces and prevents tartar and germs from forming. It also eliminates bacterial toxins that cause irritation and prevent the gums from healing or reattaching to the enamel surface.
Antibiotics
Medicines such as metronidazole or amoxicillin could be useful for treating gum diseases. These are generally required to be taken for three days. If you are known to have an allergic reaction to penicillin, you should stay away from amoxicillin.
When metronidazole is used with alcohol, it might make you feel quite sick. While taking metronidazole, you should avoid drinking alcohol. Other metronidazole and amoxicillin adverse effects include nausea, vomiting, and constipation.
Antibiotics, either topical or oral, can help reduce infectious periodontal diseases. Antibiotic mouthwashes or antibiotic gels used in the area between your teeth and gums or into crevices after extensive cleaning are examples of topical antibiotics. On the other hand, you may require oral antibiotics to eradicate infection-causing germs.
Pocket Reduction Surgery
The gums are pulled back during flap surgery as plaque and tartar are cleaned from deeper places. After that, the gums are sutured in place to fit securely around the tooth. A periodontist will make minor cuts in your gums to push a portion of gum tissue back, revealing the foundations for more efficient scaling and root planing.
Because periodontitis frequently results in osteoporosis, the surrounding bone may need to be recontoured before the gum tissue can be stitched back into place. It'll be easier to clean these places and maintain good gum tissue once you've healed.
Soft Tissue Grafts
Your gumline fades away as you lose the periodontal ligament. Some of the injured soft tissue may need to be repaired. This is usually accomplished by removing a tiny quantity of tissue from the roof of your mouth (palate) or by connecting tissue from another donor site to the damaged area.
Root areas revealed by declining gums are covered with soft-tissue grafts. This can help reduce gum disease and safeguard the softer, more difficult-to-clean tooth structure. Moreover, this can help prevent future gum shrinkage, conceal visible roots, and improve the overall look of your teeth.
Bone Grafting
This surgery is an ideal solution when the periodontal disease has damaged the bone that surrounds your tooth root. The transplant might consist of tiny pieces of your bone, artificial bone, or donor's bone. The bone transplant keeps your tooth in place, preventing tooth loss. This also acts as a platform for natural bone rebuilding.
How Can You Prevent Gum Diseases?
It's simple to keep your gums healthy and prevent infection if you make dental care a daily priority. Daily brushing and cleaning your teeth will help you avoid gum disease and inflamed gums, as well as dental decay and other oral health issues. You will benefit from these healthy behaviors if you establish a disciplined schedule and stick to it.
You need to brush your teeth on a regular basis, at least twice a day, using fluoride toothpaste. Brushing twice a day is recommended. Anti-gingivitis toothpaste works by gently neutralizing germs around the gingival margin, resulting in scientifically proven healthier gums.
Floss your teeth regularly, at least once a day. Make sure to floss in between each tooth to eliminate food debris that can contribute to plaque and tartar buildup, as well as irritated gums.
Use a mouthwash with anti-gingivitis properties. You might also wish to use a mouthwash that destroys plaque-causing microorganisms. There are plenty of amazing mouthwash brands to choose from, and some have many benefits (such as improving enamel, reducing cavities, or whitening) for a cleaner mouth overall.
Why Should You Choose Our Periodontal Disease Treatments?
Periodontal disease does not have to be the cause of tooth loss. Periodontal exams and dentist screenings are essential for preserving the overall health and well-being of your smile. Furthermore, regular dental hygiene at home can dramatically minimize your risk of developing gum disease. Regular appointments with our periodontal team can also help lower the risk of gum disease.
Get your questions answered and get rid of any gum diseases bothering you at our dental office in Shoreline, WA. We offer unparalleled gum disease treatments without charging you a fortune. Our objective is to keep your teeth and your smile in excellent condition. Therefore, we offer a welcoming environment for our patients.
Please login to publish a comment.
Comments (0)