Have You Heard About Six Month Smiles?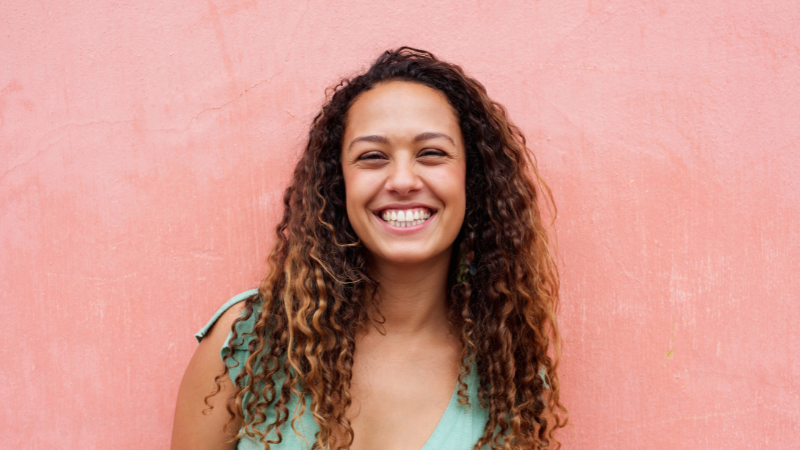 Do you want to align your teeth? Do you wish to avoid wearing braces for a year or more? If you answered yes, the Six Month Smiles Program is for you. This is a fantastic dental procedure that takes only six months to finish.
You may have a straighter, more beautiful smile in only six months. We can help you regain your confidence with straighter and attractive teeth without any invasive surgeries or braces.
What Should You Know About Six Month Smiles?
You might believe that straightening your teeth necessitates seeing a dentist. That, however, is not the case. While dentists are experts in dental realignment, their knowledge isn't always required to get satisfactory outcomes. A dentist isn't necessary in the majority of cases addressed with Six Month Smiles.
Before we treat a patient, we'll do a thorough examination to see if you'd be better off working with a dentist. We frequently advise patients to get orthodontic treatment from our orthodontists when necessary. Otherwise, we recommend the Six Month Smiles program to patients who wish to avoid braces, dentists, and other similar procedures.
So, why should you choose the Six Month Smiles program? What does it offer as opposed to traditional methods?
Following are the top facts you must know about the Six Month Smiles program.
Faster Treatment Process
You may believe that straightening your smile in six months is impossible. Why do most teeth realignment procedures take a year or longer? The solution is straightforward. Six Month Smiles is a treatment that concentrates just on your front dentition.
These are the ones that show up when you grin and make you feel self-conscious about your looks. Luckily, because they are small, these are also the ones that are the simplest to shift. As a result, Six Month Smiles can finish your procedure in only six months.
No Root Resorption
Some may try to convince you that you won't be able to straighten your teeth in six months. They might also comment that it comes with a significant side effect: root resorption. This is the process through which your body destroys the foundations of your teeth, resulting in tooth loss.
Theoretically, any dental operation carries this risk. However, it is extremely rare. However, this is more common with dental procedures that take longer, not shorter. So, Six Month Smiles doesn't offer this risk.
Clear Semi-Transparent Braces
We recognize that the prospect of wearing braces on one's teeth is unappealing. On the other hand, what if those braces were extremely difficult to see? Transparent plastic hooks and a tooth-colored wire are used in Six Month Smiles. That way, your braces will blend in with the rest of your smile.
One of the most significant benefits of "Six Month Smiles" is because large and unappealing braces put many people off. They are unlikely to be seen by many individuals. Even if they do, your braces are still extremely discreet and appealing. So, you can enjoy transparent braces with our dentists and get a beautiful smile as soon as possible. Dr. Buchler a Waterbury orthodontist adds that with transparent braces you can have more self confidence while going through treatment.
Faster Dental Appointments
Six Month Smiles is named for its quickness. It's a quicker process than the traditional options. Your dental visits will be shorter than if you were wearing conventional braces. This is because the entire method has been spelled out for you. This allows us to make rapid modifications as needed.
Similarly, there aren't many people who go for this program. So, the queues are shorter, and we can pen you in quicker than other patients. This benefit speeds up the overall process, and you can be on your way to a brighter smile without any hindrances.
A Comfortable Experience
The magnitude of the force applied to your teeth determines how uncomfortable cosmetic dentistry is. There is less pressure with Six Month Smiles. As a result, there is less pain. Therefore, this program is ideal for those who run away at the mention of a dentist. We guarantee to offer a painless dentistry procedure with most of our offerings.
However, Six Month Smiles is already a painless method. The dentist will apply minimal pressure on your teeth. You will only feel the braces being applied onto the frontal dentition set, and that should be it. Therefore, you can stop worrying about pain and post-procedure discomfort.
More Affordable Than Traditional Options
What if we smiled and told you that you could easily reap all of the advantages stated above while still saving money? You'd probably assume that was a misunderstanding. You'd think that paying more for efficiency, ease, and luxury would be the case, but you'd be incorrect.
More and lengthier sessions use an increasing amount of the dentist's time. This is because the scheduling of dental therapy determines a large portion of the expense. Dental professionals save money by eliminating all of that wasted time. As a result, they pass on the benefits to you. Therefore, you can save a lot of money and time with Six Month Smiles.
Due to the obvious shorter treatment sessions, Six Month Smiles is typically less costly than conventional brackets or aligners. Similarly, we provide payment options to fit any budget. You can schedule an appointment now, get all the details, and see that it will save you money and time.
More Effective and Powerful
Six Month Smiles combines cutting-edge technological tools with the expertise of seasoned dental specialists. We put a contemporary spin on a tried-and-true approach. Therefore, we can offer a more effective option for you with our state-of-the-art approaches and technology.
Moreover, we offer a modernized experience for your appointments. Instead of going with old methodologies, we utilize modern equipment to get accurate measurements for your braces. This minimizes any issues later on down the road, and you can get a beautiful smile the first time.
Six Month Smiles: The Modern Frontier of Cosmetic Dentistry
In the previous decade, dental therapy has progressed significantly. People with misaligned teeth now have an escape from the long-term behavioral conditions needed by traditional braces thanks to initiatives like Six Month Smiles. This program is a great solution to address undesirable teeth abnormalities, fissures, or overcrowding, given the short treatment duration.
We offer painless cosmetic dentistry options. So, you can place your faith and fate in our "Six Month Smiles" program and consult with the top desists now. We will offer you a more affordable package than the rest and a more painless method of gaining that beautiful smile you have always wanted. Rest assured; we will deliver the best results using state-of-the-art technology.
Please login to publish a comment.
Comments (0)