Dr. Eric Yao - A Family Dentist Near You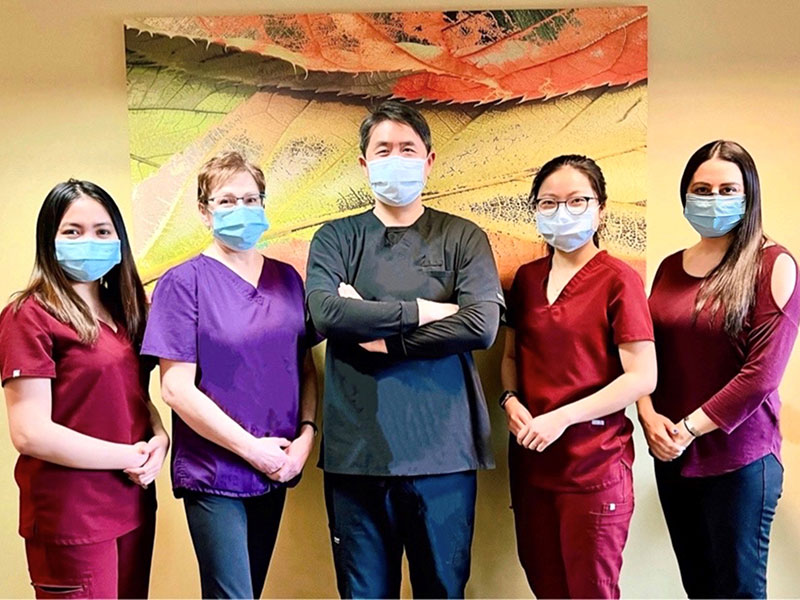 If you have just moved to the Shoreline, WA area, or are a new parent, it is vital that you locate a qualified family dentist who can take care of you and your loved one's oral health. So, what is the difference between family dentists, pediatric dentists, and general dentists?
Family Dentistry: What is it?
At the office of Eric S. Yao, DDS, MAGD, LLSR, Dr. Eric Yao is a qualified family dentist, meaning he is able to treat patients of every age. The category of family dentistry regards addressing oral health at all stages of life, but especially in teens and children. Family dentists are fairly similar to general dentists, yet usually have more expertise working with kids. A few family dentists might even be eligible pediatricians.
When you select a family dentist, you are picking a practice that is going to have the ability to address the oral requirements of you and your kids, at all stages of life.
Family Dentists: What do they do?
Usually, family dentists concentrate on preventative and general dentistry. Some common services that family dentists offer involve:
Routine exams and cleanings – Six-month examinations are important for people of all ages because they'll assist in catching oral problems such as gingivitis and tooth decay before they grow more serious. Also, those checkups ensure that your son or daughter's teeth are properly developing.
Dental sealants and fluoride treatments – Dental sealants and fluoride treatments are both excellent methods of preventing tooth decay, which is particularly common in kids.
Cavity fillings and checks – Tooth decay is a preventable, common childhood disease. The majority of family dental professionals specialize in filling and identifying cavities, as well as treating people of all ages who are experiencing tooth decay.
Orthodontics – Not every family dentist is able to provide in-house orthodontic treatments. But they can provide orthodontic examinations, and are able to offer referrals to outside orthodontists, if needed.
Treatment of gum disease – Usually, family dentists provide services such as scaling and root planing and periodontal maintenance that can treat the ones who are experiencing gum disease.
The majority of family dentists, which includes the office of Eric S. Yao, DDS, MAGD, LLSR, also provide general restorative dentistry and cosmetic dentistry.
Looking For a Family Dentist? Get in Touch with Us Right Away!
Family dentists have the ability to treat the elderly, adults, teens, as well as young children, and offer the right oral care during all stages of life. In selecting a family dentist Shoreline like Dr. Eric Yao, you will have the ability to build a life-long relationship with a dental care professional, resulting in a higher degree of dental care.
Please feel free to get in touch with the best Shoreline dentist, Dr. Eric Yao for an appointment now at 206-487-7800 or stop by our office to learn more information. Our office is located at 1515 N. 200th St., Shoreline, WA 98133. We always accept new patients; therefore, our dental team hopes to see you soon!
What is the Difference Between General Dentists and Family Dentists?
There are several reasons people switch dentists. Perhaps, you have moved to a new location and are looking for a dentist who is closer to home. Or maybe your existing dental provider might not provide the comprehensive dentistry care your loved ones require. Whatever your reason, before deciding on a dental provider, you should consider if you want a family dentist or a general dentist.
You might be thinking, "Wait, there is a difference?" The words "family dentist" and "general dentist" are frequently used interchangeably, but there's a small difference between them. In order to assist you in deciding on the proper dental professional for you and your loved ones, we are going over the defining characteristics of both kinds of dentists:
What is a General Dentist?
A general dentist receives an extensive education prior to practicing. Usually, 3+ years of undergraduate education is needed, in addition to four years of dental school prior to an individual being able to graduate and become a general dental provider.
A general dentist has one main goal: to assist you in maintaining a healthy smile. While that's the goal of all dental providers, general dentists might limit their patients to a certain age group. If your dental professional will not see patients who are under 16, and you have a 5-year-old and a 10-year-old, you will need to travel all over to meet the dental requirements of your family.
Prior to selecting a dentist, be certain that they provide the dental services you are looking for. Besides regular cleanings, a lot of general dentists additionally provide these services:
Bonding
Veneers
Root canals
Invisalign
And much more….
If you have to undergo a specialized dental treatment, a general dentist might work with other dental professionals to help care for all your dental needs.
How Family Dentists Compare
Like general dentists, family dentists are trained extensively. They have to obtain their undergraduate degree and go to dental school prior to seeing patients. Also, they provide the same services that a general dentist provides. The primary difference between them is that family dentists specialize in dental treatments for all ages. Rather than going to several dentists, it is possible to care for your loved one's dental needs all in one location.
A family dentist focuses on educating people of all ages on teeth cleaning practices. Whether they are teaching a toddler correct brushing methods or showing a senior patient the right way to clean dentures, a family dentist will make sure you and your loved ones maintain excellent dental care habits outside their clinic.
Family dentists should concentrate on ensuring an outstanding dental experience for the whole family. At the office of Eric S. Yao, DDS, MAGD, LLSR, we care for all of your dental care needs in a friendly, relaxed environment. Gone are those times when you had to go to multiple offices for a dental check-up. In order to learn more details on the various services we provide, or to book an appointment, contact our Shoreline dentist right away.
Please login to publish a comment.
Comments (0)